Back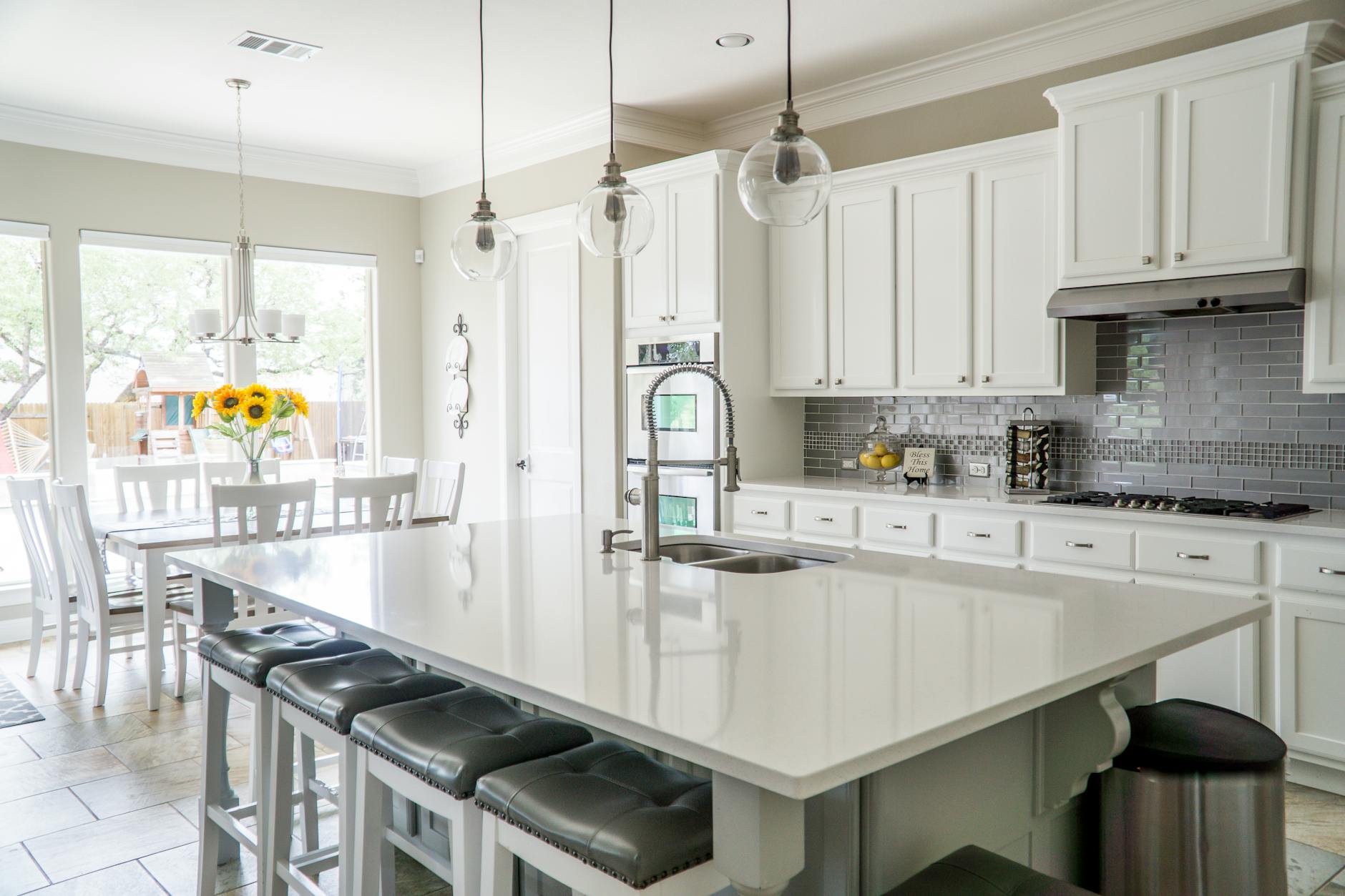 One of the most important things about designing a kitchen is making sure the layout is right and that the space will allow you and your family to use it with ease. Last year, the broken-plan kitchen layout was a very popular luxury kitchen trend. Harvey Jones Kitchens explained that the design trend retained the open plan concept, while at the same time zoning the space to create a little more privacy. Instead of creating space using colours and texture, like you normally would in an open-plan kitchen, the designers created a broken-plan kitchen with structural elements like half walls, dividing shelves, and walls of glass. So what are the biggest luxury kitchen trends for this year and how can you apply them to your own kitchen.
Sustainable materials
Lanserring's design director Alex Beaugeard told Tempus Magazine that clients want sustainable kitchens. The luxury kitchen designer explained how they start conceptualising their designs depending on their clients' habits, how they live, and what problems they face. And since more and more homeowners are looking to lead a sustainable lifestyle, Lanserring makes sure they use sustainable materials and incorporate environmentally-friendly designs. "Sustainability is such a huge part of what we're trying to accomplish," he said. Popular sustainable materials include wood and bamboo for cabinets, chairs, and tables. You can also opt for reflective surfaces and huge windows so you can make use of as much natural light as possible, reducing your energy consumption. Contemporary luxury kitchens are not just about looking good, but also ensuring that they are built for the good of the planet.
New and improved minimalist
Minimalism is a luxury kitchen trend that continues to evolve. Architecture Now reports that today's minimalist kitchen is far from being sterile or whitewashed. The current luxury minimal look is about adding warmth to the clean-cut lines of the design aesthetic through features such as wooden floors. As kitchens can easily get messy, homeowners can achieve a luxury minimalist feel by putting an emphasis on smart storage. The array of kitchen units featured on Screwfix come in a range of sizes, which show how storage can easily be adjusted for any space. It is this type of smart storage that allows homeowners to maintain a luxury minimalist design, especially if they have a large family.
Country-style design
Kent Online notes that more homeowners are opting for a rustic design to provide a contrast to the modern, high-spec symmetrical motifs that are also popular today. Paul Turnham Kitchens owner Paul Turnham notes that there is a demand for a more rural-style kitchen this year. "Craftsmanship is something that is becoming increasingly appealing to today's homeowners," he said. This can include wooden cabinets, old-fashioned stoves, and plenty of rustic cabinets. For your own luxury kitchen, opt for kitchen units that are made from natural materials reminiscent of the historical British design.
Smart Kitchens
Smart kitchens are en vogue and are the ultimate luxury kitchen trend. New smart kitchens are being designed from the ground up to be completely connected. The latest trends include fridges that can detect when food is going off, and ovens that come with built-in cameras that allow you to monitor your food while it is cooking. For those looking to convert their kitchen into a smart cooking space there are plenty of smart appliances you can add that will upgrade your kitchen. A popular choice is a coffee maker that can be programmed to brew a coffee the moment you wake up. Today the modern kitchen isn't just a space you work in; it is a space that works for you.

State of the art kitchen design never goes out of fashion and Rosanna's K-in K-out kitchen design is a great example of this. Rosanna uses a range of finishes that include the finest quality natural grey stone. Their kitchen installations are a work of art, with the doors and tops hiding appliances and work spaces—great if you want a luxurious, minimalist installation, without compromising functionality. A luxury kitchen will be the focal point of your home, which is why it pays to invest in the latest trends.